The Clubhouse is the center of the community both literally and figuratively. It is the venue for our dinner dances, community meetings and the children's program.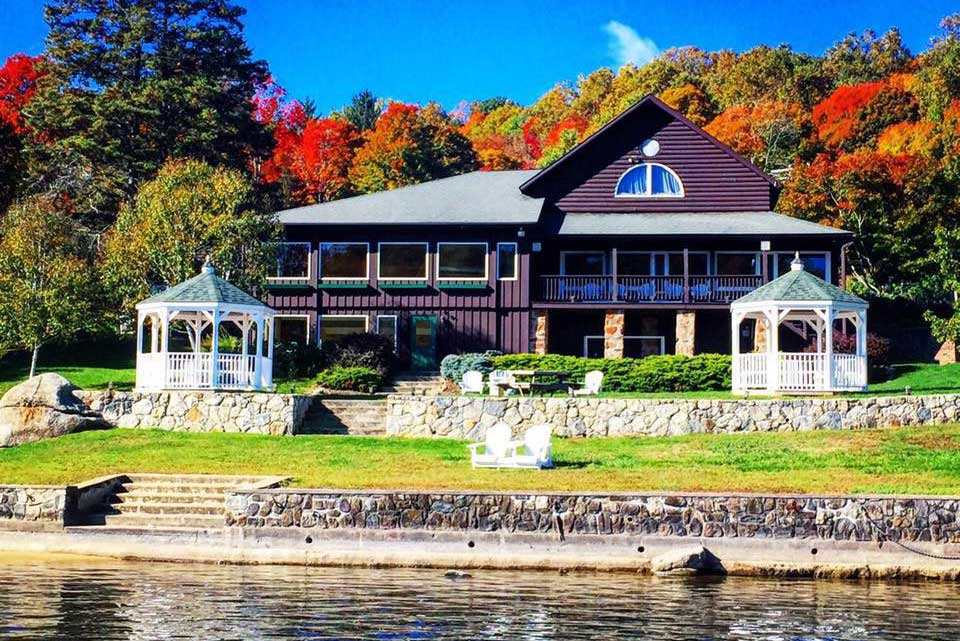 Clubhouse Rentals
The clubhouse is only available for rent by Candlewood Knolls property owners.
Rental is on a first-come, first-served basis. The downstairs as well as the upstairs are available. Please read the Clubhouse Rules and Rental Guidelines completely before contacting the office with questions. Most everything you could want to know is in those guidelines. 
Procedures to Reserve the Clubhouse.
Please make all checks payable to "Candlewood Knolls Community".
1. Review the CK Clubhouse Usage Policy. Review the calendar to the right of this page for availability. Contact office via e-mail This email address is being protected from spambots. You need JavaScript enabled to view it. or phone 203-746-4807 to confirm availability.
2. Fill out Reservation Request Form and return with rental deposit to the Knolls Office. All checks and security deposits will be deposited into the bank as soon as it is received.
3. Download, review and sign the Clubhouse Upstairs Rental Rules and Agreement, or Clubhouse Downstairs Rental Rules and Agreement. All Wedding events are required to do the Wedding Pricing Package.
4. Obtain REQUIRED Special Event Insurance for ALL clubhouse rentals on TheEventhelper.com. Please review Special Event Insurance for Clubhouse Rentals document on how to obtain this insurance. This includes instructions on what needs to be handed into the CK office. This insurance is in addition to the Proof of Homeowners Insurance that is required.
Tables and Chairs Rental
Tables and chairs may be borrowed by Candlewood Knolls STOCKHOLDERS, if they are not being used. Tables, chairs and any other items borrowed may not leave the Knolls. Borrowers are liable for any items not returned and/or damaged.
Under no circumstances will tables and chairs be delivered.  It is up to the borrower to coordinate pick-up and drop-off with the Maintenance Manager. 
Please make your deposit check payable to Candlewood Knolls Community.
Please read the Usage Policy and Fill-Out a Usage form to submit with your deposit.  
Usage Form and Deposit need to be handed in to the CK office prior to borrowing/scheduling pick-up with CK Maintenance.
Tables and Chairs should be checked out/in with CK Maintenance staff during regular working hours. Please contact the CK Maintenance office at 203-746-2048 or This email address is being protected from spambots. You need JavaScript enabled to view it. to arrange pick-up/drop off once your completed form and deposit have been handed in to the CK office.
The Clubhouse is available for rental by Candlewood Knolls property owners in the months of April, May, June (1st and 2nd and 3rd weeks only), September and October with the following exceptions:
First weekend in May.
Memorial Day weekend.
Labor Day weekend.
Columbus Day weekend and the weekend before Halloween in October.
Any days in June when camp is in session.
Under no circumstances can the clubhouse be privately rented in July or August.
Wedding - Fucito

Wednesday, September 4, 2024 12:00 pm - Tuesday, September 10, 2024 12:00 pm

Fucito  

Wedding - Baker

Wednesday, September 18, 2024 12:00 pm - Tuesday, September 24, 2024 12:00 pm

Baker