We are saddened to hear about the sudden loss of John Moriarty.
Our deepest sympathies go out to the Moriarty and Neill Families.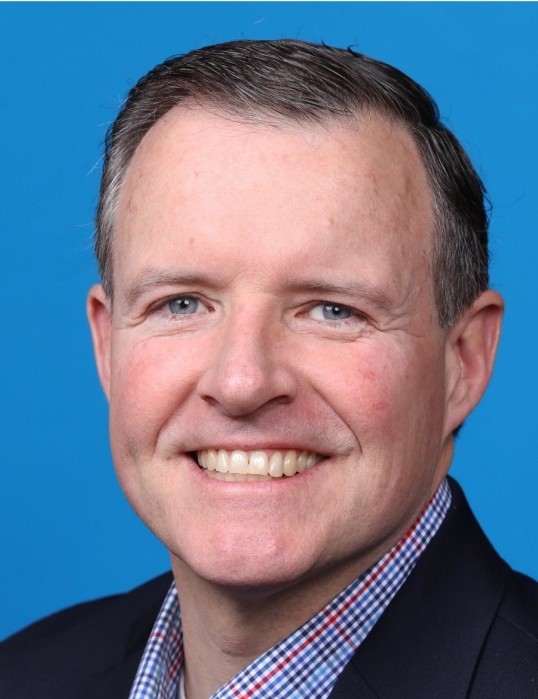 John Scott Moriarty, 52, of Ridgefield, died unexpectedly on Wednesday, January 11, 2023. John was the loving husband of Lori (Neill) Moriarty and beloved father of Molly and Brendan Moriarty.
John was born on June 11, 1970 in Far Rockaway, NY; a son of the late Thomas and Josephine (Kelly) Moriarty.
John is survived by his wife of 21 years, Lori, and their two children; Molly and Brendan. John is also survived by his sister, Joanne Aventuro, and her husband, Christopher; and his brother, Jim Moriarty, and his wife, Mary Kate Wynperle; as well as his brother-in-law, Brian Neill and his sister-in-law, Dana; his mother and father-in-law, Cathy and Bernie Neill, and many greatly loved nieces and nephews. In addition to his parents, Thomas and Josephine, John was predeceased by a brother, Thomas Moriarty. John was also particularly close to his uncle, Msgr. James P. Kelly, who predeceased him as well.
John grew up in Long Beach on Long Island and attended Long Beach Catholic School. He loved being on the beach in all seasons as a young man. He graduated from Chaminade High School in Mineola, NY, where he was an accomplished athlete playing football and lacrosse with great intensity. He earned his undergraduate degree in history at The College of the Holy Cross and he was the captain of the varsity lacrosse team. John later earned his MBA from Pace University in Manhattan.
A Ridgefield resident for the past 18 years, John was a Relationship Manager at TIAA, where he recently celebrated his 25th anniversary. John adored playing sports with his children and wife Lori and also cheering on his children during soccer, basketball and lacrosse games. He loved attending Molly's RHS tennis matches and attending all of the CKCP talent shows! As a passionate runner, John participated in the New York City Marathon twice and ran the Ridgefield Half Marathon numerous times. He cherished spending his summers in Candlewood Knolls where he was often found kayaking, playing tennis, boating and swimming in Candlewood Lake with his family and many wonderful friends. John was a man of deep faith and an active parishioner of St. Mary's Church in Ridgefield, where he was a member of the Men's Ministry for many years. John loved and appreciated history, which passion he especially shared with his son Brendan, as they enjoyed exporing the sites in Connecticut that were so important to the founding of the nation in the Revolutionary War era.
John was a great gentleman, who always had a giant and warm smile and a quick wit and was uniquely kind, unselfish and calm. He was a wonderful listener and was also willing to judiciously offer his strongly held views to his dear family and friends. He will always be greatly missed and remembered with only love and the fondest memories.
Family and friends will be received on Monday, January 16, 2023, from 5:00PM to 8:00PM at Kane Funeral Home; 25 Catoonah Street, Ridgefield. A Mass of Christian Burial will be celebrated on Tuesday, January 17, 2023, at 10:00AM at Saint Mary's Church; 55 Catoonah Street, Ridgefield. Intermittent will follow in Saint Mary's Cemetery; 110 North Street, Ridgefield.
Contributions in John's memory may be made to the American Red Cross www.redcross.org/donate/donation.html and The Leukemia & Lymphoma Society wwwgivenow.lls.org/give/342076/#!/donation/checkout